Viking Fridge Problem 13 – How to fix? by HoustonAuthorizedRepair.com
Viking Refrigerator Diagnostic Information
Service Diagnostics Mode allows you to identify the firmware and software versions, test status of "model specific" system components and sensors, and change state of components where applicable (i.e. – compressor on/off, etc…).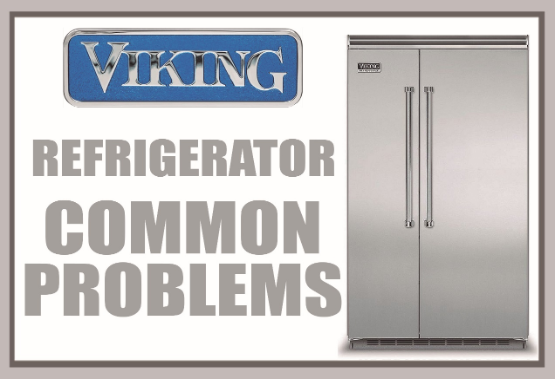 Software Model Number
| | | |
| --- | --- | --- |
| Model | Description | Software Model Number |
| DFUW, DUWC, VUWC | 24 inch Wine Cellar | 11 |
| DFUR, DUAR, VUAR | 24 inch Beverage Center | 21 |
| DFRD, DURD, VURD | 24 inch Refrigerated Drawers | 16 |
Enabling Service Mode: To enable Service Mode, press and hold the "WARMER" button while pressing the "COLDER" button four times within five seconds.
• You cannot enable Service Mode while in Set Mode. • All system functions will remain in their current state while in Service Mode.
• Alarms are disabled during Service Mode and reset after exiting Service Mode.
• Service Mode will automatically disable after five (5) minutes of no keypad entry
After entering Service Mode, the first number that you will see indicates the software model number for the particular unit you are servicing. For example, if you are servicing a 24 inch wine cellar (DFUW, DUWC, VUWC), the first number you will see is 11. See chart below for corresponding model and software reference.
The second number you will see indicates the software version release. For example, if you see 44 on the display panel it indicates software version 4.4.
Diagnostics:
While in Service Mode, press the "SET" button to step through Tests 0-9. The first digit of the display will show the test number. The second digit indicates the current state of each component under test and is displayed as "1" being ON, CLOSED, or SHORTED and "0" being OFF or OPEN. Tests 0 and 1 reveal an open or shorted condition detected at the sensor inputs. Tests 2 through 6 allow you to turn loads ON with the "WARMER" button and OFF with the "COLDER" button. Tests 7 through 9 verify state change of the door switches and/or magnetic reed sensor. The component tests available are described in Available Component Tests chart.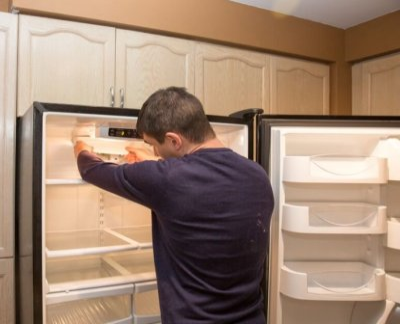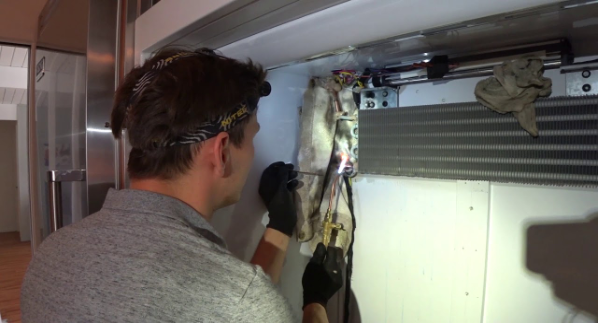 ICE & WATER
PROBLEM
POSSIBLE CAUSE
WHAT TO DO
Ice forms in inlet tube to ice maker
Water pressure is low
Water pressure is low between 35 – 100 pounds per square inch. A
minimum pressure of 35 pounds per square inch is recommended for
refrigerators with water filters.
Freezer temperature is too high.
Adjust freezer controls. Freezer is recommended to
be approximately 0oF (-18oC)