Thermador Refrigerator Prob05 – How to fix? by HoustonAuthorizedRepair.com
Thermador Bottom Freezer Troubleshooting
This is the appliance we frequently get in touch with most of the day. Any issue with THERMADOR refrigerator can get you in a lot of trouble as you have placed a lot of your food in it. But if you notice one of the following issues, don't wait until it gets messed up. 1. The THERMADOR Refrigerator is making a strange noise. 2. The Refrigerator is not turning on. 3. The Refrigerator not defrosting. 4. Water leaking from the Refrigerator. If you observe any of the above-mentioned problems with your THERMADOR fridge, Appliance Repair Experts is readily available to get it fixed. We are ready to serve you with a team of expert technicians to get your problem fixed. Without prolonging your agitation, we offer same day services.
Modern home appliances are equipped with systems, which provide quick diagnostics and enable you to carry out operability checks. Error codes report faults that occur in particular units, nodes, wiring and sensors. Symptoms can help you trace the cause of a problem and repair the device. The troubleshooting table will help you do that.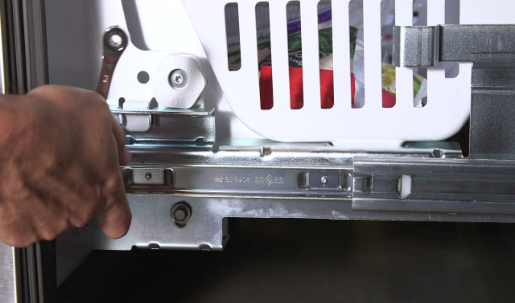 | | | |
| --- | --- | --- |
| FAULT | POSSIBLE CAUSE | REMEDIAL ACTION |
| The appliance is giving off odors. | Strong-smelling foods have not been packed in airtight containers. | Clean the appliance. Pack strong-smelling foods in airtight containers |
About THERMADOR Appliances
Thermador was founded in 1916 by William E. Cranston, and began as a manufacturer of electric items, most notably portable and built-in heaters. ounded in 1916 by William E. Cranston, Thermador began as a manufacturer of electric items. They were most recognised at the time by their portable and built-in heaters. The company established its appliance manufacturing as Cranston merged with business owner H.H. Fogwell In 1932. This formed the Thermador Electric Manufacturing Company. Now part of BSH Home Appliances Corporation, Thermador is a fully-owned subsidiary of the third largest appliance manufacturer in the world, Bosch and Siemens Home Appliance Group. With a history that long, you can be sure that Thermador is a name you can trust. They also have great customer service to help you if you have questions and make the process as quick and easy as possible.
Thermador has created a lot of fantastic products, include cookware. They have lovely, yet efficient ovens, ranges, microwaves, warming drawers, kitchen ventilation, and even build-in coffee Machines to offer. They also have cook tops. In fact, the range of cook tops have the patented Star® Burner and their speed cooking oven reduces cooking time by 50 percent! The company sell various refrigerator units as well.
If you found your code in the chart displayed above, call us for the same day repair. If you do not see your error code above, or your unit does not display any error codes but the machine still does not work properly, call for immediate assistance
Why Appliance Repair Experts is the best for THERMADOR Appliances?
Although THERMADOR provides high-quality electric appliances that last longer yet maintenance and repairs are required at some point. Thus, if any of your THERMADOR appliances have developed malfunction, Appliance Repair Experts are the best to deal with it.